Modular Cylinder Bank System
Designed to meet client requirements, SOS designs and manufactures bespoke modular gas storage packages to perform one or more hyperbaric treatments. Each cylinder bank consists of several cylinders in parallel, interconnected by a series of hoses. Each bank is equipped with lifting handles for human-lift and can be stacked securely on top of each other. Gas bottles are clearly labelled with intended gas supply, which is piped through to a control panel interface. Air Compressors suitable for breathing gas can also be included in the gas package for recharging cylinders.
New advancements in Carbon Fibre Cylinder technology has led to significant weight advantages of up to 30% of the weight of traditional Steel cylinders making packages more portable. Cylinders are coated with a durable thermoplastic cover with hexagon shaped sections to allow stacking in the horizontal. Cylinders can be RFID tagged for tracking purposes.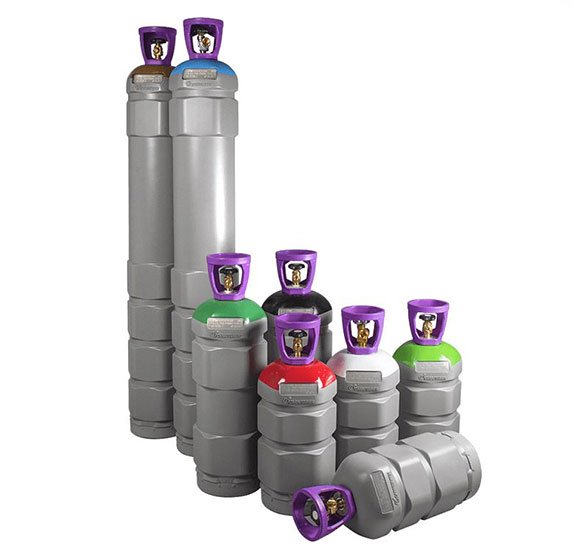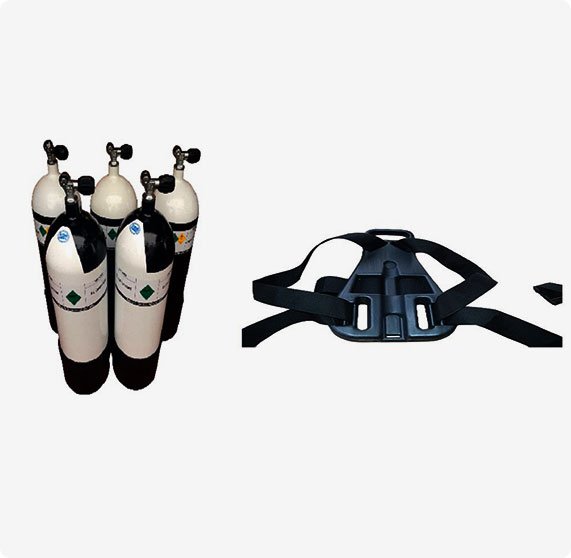 Harness-Mounted Steel & Aluminium Cylinder Packages
SOS Group also supplies smaller cylinder packages in aluminium or steel, suitable to carry on the operators back with a cylinder harness. This set up makes the cylinder package extremely portable, even on uneven ground. A standard 15 litre steel cylinder set comprises 2 x air cylinders and 3 x oxygen cylinders, which is enough gas to perform a US Navy Treatment Table 6 in a Hyperlite 1 Portable Hyperbaric Chamber. Other cylinder packages can be tailored to customer specification.