Hyperlite SL3 - Key Features
| Description | Imperial | Metric |
| --- | --- | --- |
| Length | 118 in. | 300 cm |
| Diameter | 42 in. | 107 cm |
| Window Thickness | 1.7 in. | 4.31 cm |
| Window Diameter | 22.19 in. | 56.36 cm |
| Pressure Vessel (PV) Weight | 507 lb | 230 kg |
| Pressure Vessel (PV) Volume | 94 ft.3 | 2,662 litres |
| Max. Allowable Working Pressure | 98 fsw | 30 msw |
| Production Test Pressure | 147 fsw | 45 msw |
| Prototype Test Pressure (6 x MAWP) | 591 fsw | 180 msw |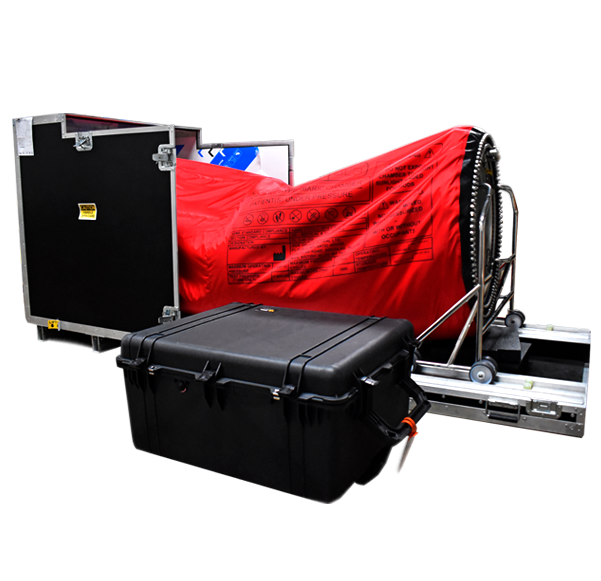 The SL3 utilises the SOS Group patented lightweight pressure vessel technology, reducing weight when compared to traditional transportable hyperbaric chambers. This benefits the end user by making the system light enough for to transport by pallet truck, crane or (with certain models) multiple-person human lift capability.
The image displays the Hyperlite SL3 prior to pressurisation. The main fabric body is flaccid, keeping system lightweight.
The SL3 is modular in design, making each case more manageable for lifting, mobilisation and storage. The Packaged Volume of the main chamber is just 1.58m3  and weighs just 230 kg, particularly attractive onboard vessels where space is at a premium and minimising weight is important. An additional exoskeleton allows lifting lugs to be attached to the top of the chamber for overhead lift.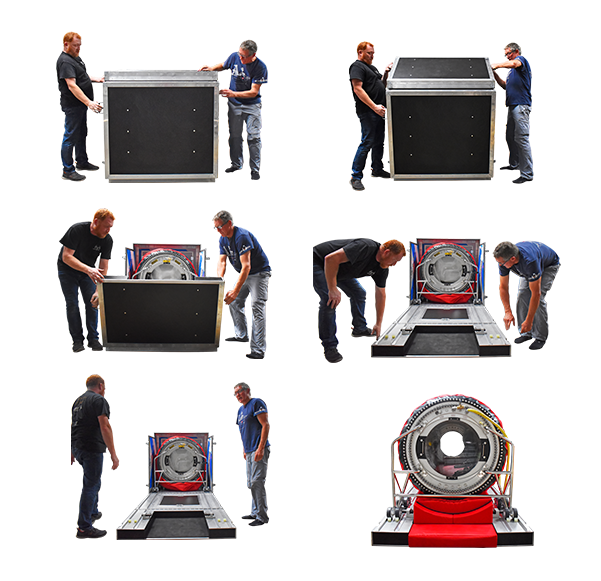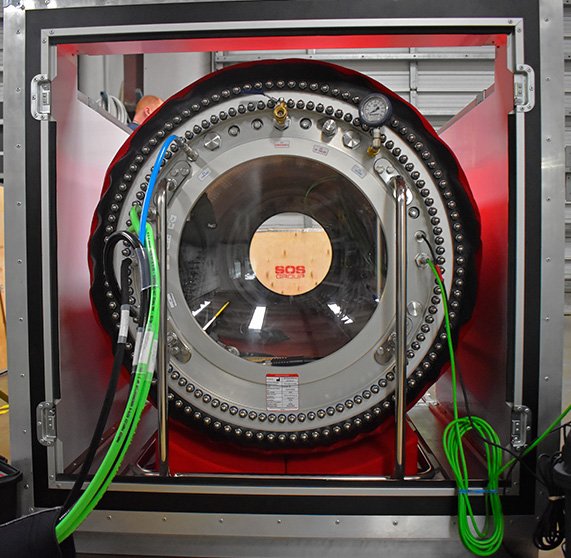 At SOS Group, Quality and Safety are the absolute priority. All of our chambers are designed to meet the highest safety standards. That's what makes us the preferred choice for most militaries around the world. Our SL3 Chamber is designed and built to comply with ASME-PVHO-1 under approved Case 18 (you can be found online through asme.org).
Maximum Operating Pressure
Now suitable for O2 or Mixed Gas Use
The Hyperlite SL3 and DL5 Pressure Vessels exceeded all previous known pressure limits for textile pressure vessels anywhere in the world. Our prototype testing took the pressure vessels to an impressive 246 msw (24.6 Bar / 25.6 ATA) without failure, allowing our pressure vessels to be rated to up to 50 msw (5 bar/5 ATA) as per the requirements of ASME-PVHO-1. These pressures allow the system to be operated in accordance with some dive tables that require mixed gas use. The dive table used is controlled by the operator, who has complete control over pressure and breathing gas throughout the treatment.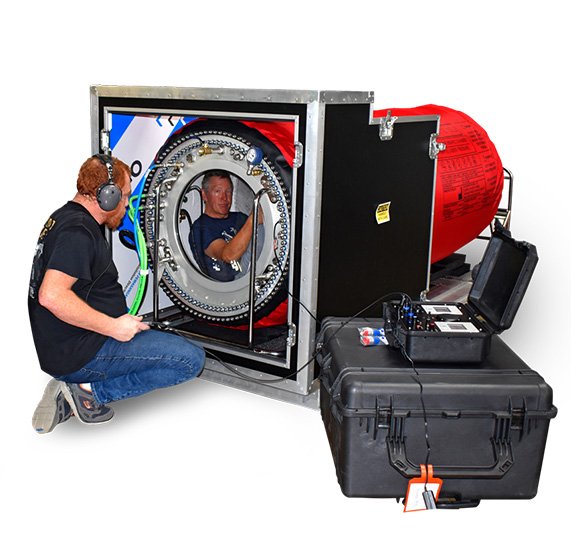 Hands-on Medical Attention throughout treatment
The SL3 System standard set up is designed for 2 occupants – 1 x patient and 1 x attendant, enhancing patient care capabilities of the system by allowing hands-on medical care to take place throughout a treatment and therefore expanding the scope for treatment in more critical incidents. Additional gas masks can be provided for emergency situations, increasing the number of personnel to 3, sitting upright inside the chamber.