Hyperlite DL5 - Key Features
| Description | Imperial | Metric |
| --- | --- | --- |
| ML Length | 100 in.* | 254 cm* |
| Diameter | 42 in. | 107 cm |
| Window Thickness | 1.7 in. | 4.31 cm |
| Bladder Thickness | 22.19 in. | 56.36 cm |
| PV Weight | 470lb* | 213kg* |
| PV Volume | 80 ft3* | 24.4 m3* |
| EL Length | 40" | 100cm |
| Diameter | 42 in. | 107 cm |
| Window Thickness | 1.7 in. | 4.31 cm |
| Bladder Thickness | 22.19 in. | 56.36 cm |
| PV Weight | 507 lb | 230 kg |
| PV Volume | 94 ft.3 | 2,662 litres |
| Max. Allowable Working Pressure | 165 fsw | 50 msw |
| Production Test Pressure | 248 fsw | 76 msw |
| Prototype Test Pressure Achieved | 809 fsw | 246 msw |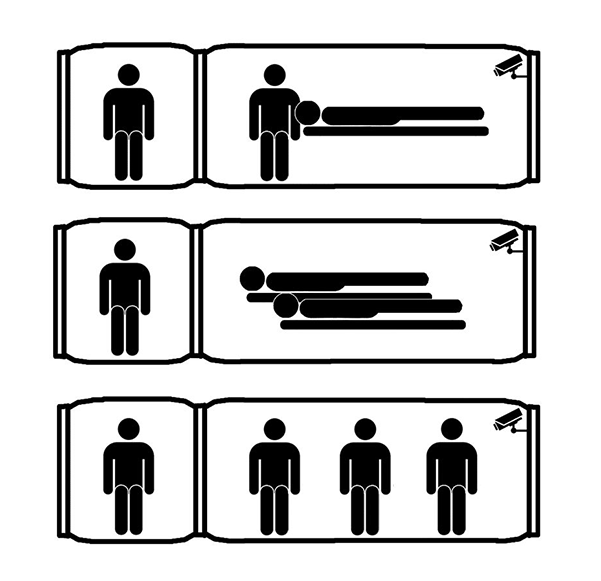 Multiple Occupant, Double-Lock System providing Hands-On Medical Care Capability
The DL5 System is equipped with a large Main Lock (appr. 250cm) and a smaller Entry Lock (appr. 100cm) providing ample room inside the chamber for multiple patients or for a patient and a tender to provide hands-on medical attention. The Entry Lock allows for a patient to move in and out of the Main Lock during a treatment.
Foldable Tube with Small Packaged Volume
The small packaged volume, together with the smart design of the Hyperlite DL5 Case is intended to provide the end-user with multiple options for mobilisation through base lift – through an inbuilt pallet system, overhead lift – through a or through a wheeled option. The external frame support, termed the exoskeleton, allows for multiple fixture and fitting options to be added, making the case highly versatile for additional subsystems and transport options.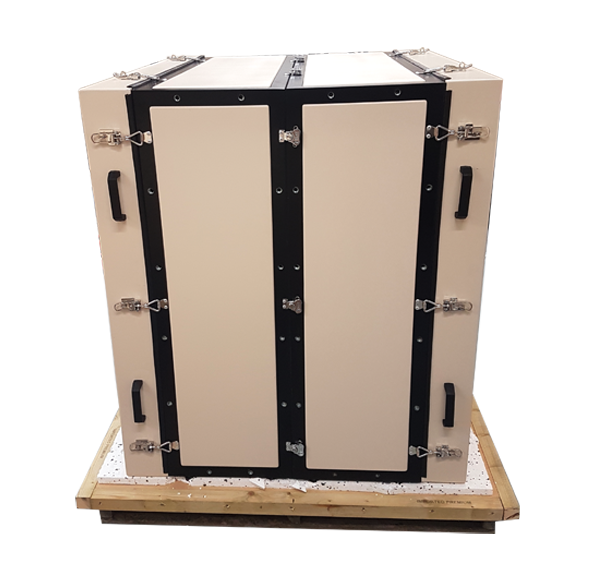 Global certifications & the most extensive testing
Hyperlite Chambers are the most extensively tested hyperbaric chambers in the industry. Our multiplace chamber systems have completed a rigorous Prototype Test program, witnessed by Lloyds Register as in compliance with ASME PVHO Case 18.  In addition, at the request of a Military Customer, The Hyperlite DL5 underwent a damage tolerance test with one (1)  .762FMJ fired from an M16 rifle. The first known test of it's kind, the results demonstrated that even if the pressure vessel is hit by a large rifle bullet, the pressure vessel will not catastrophically fail. Instead the system depressurised in a slow controlled manner, demonstrating that the materials used in the Hyperlite DL5 are more inherently safe when being operated in austere environments when compared to traditional metallic chambers.
DESIGN CODES & STANDARDS

DESIGN CODES

ASME PVHO-1 (2012) & Case 18

TEST WITNESSING

LLOYD'S REGISTER

QUALITY ASSURANCE ASSESSORS

SGS UK LTD SYSTEMS & SERVICES CERTIFICATION ISO 13485:2016
PROTOTYPE TESTING

OVERPRESSURE TEST

10 x PVHOs at 360 psi for 30 minutes @ 38˚C

EXTENDED DURATION CREEP TEST

10 x PVHOs at 300 psi for 300 hours @ 38˚C

CYCLIC PRESSURE TEST

4000 CYCLES - 0 to 80 psi

CYCLIC FOLDING TEST

1100 CYCLES

COLD STORAGE TEST

2 x PVHOs @ - 18˚ C

DAMAGE TOLERANCE TESTING

Controlled depressurisation after .762 round from 91 meters