Quality
We meet International Medical Device Standards around the globe.

Safety
Our systems are the most rigorously tested hyperbaric chambers in the market.

Price
Our prices are economical for both procurement and logistics.

Support
We provide ongoing servicing and training solutions to meet your needs.

Innovation
We are leading the field in innovative hyperbaric technologies and strive to say Number 1.
SOS continue to lead the world in the development of high strength fabric technologies for use in hyperbaric applications. Our pressure vessels use multi-layered textiles with dedicated safety cases reviewed and approved by the United States National Standard: The American Society of Mechanical Engineers – Pressure Vessels for Human Occupancy. Our recent developments of multi-occupant flexible recompression chambers maintain our position as the industry leader in lightweight modular hyperbaric technologies. Each system we build is tailored to meet the intended use and needs of the customer.

We have a proven track record of delivery of funded development programs from initial feasibility to commercialisation.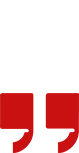 Pressure Vessel Design & Development
SOS utilise a wide range of platforms for design and development of innovative pressure vessel technologies. We work with industry and technology focused partners to develop novel solutions with unique advantages. We design, develop, test, appraise and commercialise high-quality, inherently safe solutions designed for demanding environments in defence, maritime and medical industries.